---------------------------------------------------------------------------------------------------------
Closed for the 2021 Season
______________________________________________________________________________________________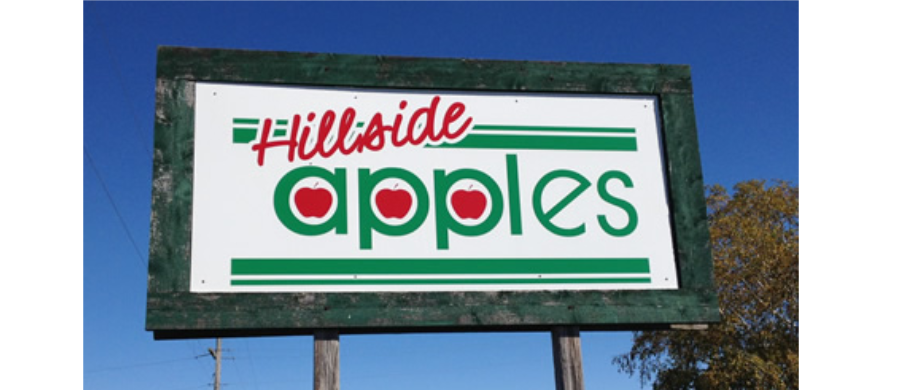 Apple Varieties description
Paula Red- McIntosh type apple with softer flesh and a pleasant sweet\slightly tart taste. Excellent baking apple, perfect for apple sauces.
Zestar- A Very crisp eating apple with a tart/sweet flavor. Can be baked with
Summer Treat- very sweet delicious type apple with a Sweet/Starchy flavor. Doesn't keep very well, available for only a limited time
GingerGold- Very Sweet and crispy with a hint of starch. Very similar to a golden delicious. Can be baked with
Molly Delicious- Very Sweet and juicy eating apple, greatly similar to a Red Delicious.
Gala- Very sweet/ starchy eating apple
McIntosh- Classic apple variety with a mildly tart flavor. Excellent apple for applesauce, bakes into a more smooth texture than other apples.
Cortland- Classic apple variety with a firm/crispy texture and sweet to mildly tart flavor. Best apple for pies because they hold their shape better while being cooked.
Macoun- Cross between a McIntosh and a Cortland. Crispy yet soft texture with a mildly sweet flavor. Excellent baking apple
Harrelson- Very tart apple with a firm texture. Can be baked with, makes a great applesauce
Wolf River- Older apple variety favored by bakers. Grows very large (making it easy to peel by hand) and has a slightly tart yet bland flavor (allowing other flavors to be "expressed" more in baking).
HoneyCrisp- To some, considered to be the perfect apple. Very Sweet flavor with the perfect crispness to complement. Can be baked with. Keeps exceptonally well
Empire- Cross between and Red Delicious and McIntosh apple, Empire have a mostly tart\ slightly sweet flavor with a very juicy texture. Great overall cooking apple that keeps very well.
Jonathan- Tart, holds shape in oven well and makes a great applesauce
Jonagold- Sweet with a mild tartness, great all around baking and eating apple
Red Delicious- Sweet/Starchy flavor, keeps very well
Golden Delicious- Very sweet/ mildly starchy flavor, can be cooked with
*Variety availability will vary from year to year. If you are looking for something specific, please call the store or message us on Facebook.
Thanks for picking with us, we hope to see you again next year!!!