---------------------------------------------------------------------------------------------------------
Monday~Saturday 8AM to 6PM
_______________________________________________________________________________________________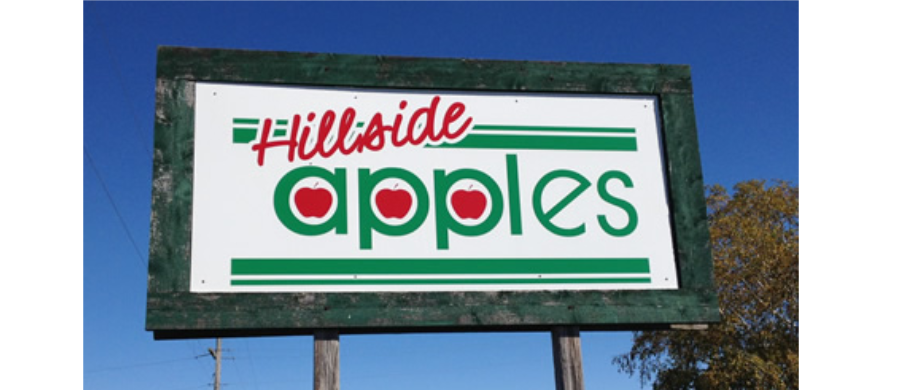 Apple Varieties description
Paula Red- McIntosh type apple with softer flesh and a pleasant sweet\slightly tart taste. Excellent baking apple, perfect for apple sauces.
Zestar- A Very crisp eating apple with a tart/sweet flavor. Can be baked with
Summer Treat- very sweet delicious type apple with a Sweet/Starchy flavor. Doesn't keep very well, available for only a limited time
GingerGold- Very Sweet and crispy with a hint of starch. Very similar to a golden delicious. Can be baked with
Molly Delicious- Very Sweet and juicy eating apple, greatly similar to a Red Delicious.
Gala- Very sweet/ starchy eating apple
McIntosh- Classic apple variety with a mildly tart flavor. Excellent apple for applesauce, bakes into a more smooth texture than other apples.
Cortland- Classic apple variety with a firm/crispy texture and sweet to mildly tart flavor. Best apple for pies because they hold their shape better while being cooked.
Macoun- Cross between a McIntosh and a Cortland. Crispy yet soft texture with a mildly sweet flavor. Excellent baking apple
Harrelson- Very tart apple with a firm texture. Can be baked with, makes a great applesauce
Wolf River- Older apple variety favored by bakers. Grows very large (making it easy to peel by hand) and has a slightly tart yet bland flavor (allowing other flavors to be "expressed" more in baking).
HoneyCrisp- To some, considered to be the perfect apple. Very Sweet flavor with the perfect crispness to complement. Can be baked with. Keeps exceptionally well
Empire- Cross between and Red Delicious and McIntosh apple, Empire have a mostly tart\ slightly sweet flavor with a very juicy texture. Great overall cooking apple that keeps very well.
Jonathan- Tart, holds shape in oven well and makes a great applesauce
Jonagold- Sweet with a mild tartness, great all around baking and eating apple
Red Delicious- Sweet/Starchy flavor, keeps very well
Golden Delicious- Very sweet/ mildly starchy flavor, can be cooked with
*Variety availability will vary from year to year. If you are looking for something specific, please call the store or message us on Facebook.
Mums
We are now out of our fall mums. This year we started off with roughly 7,500 large and small mums. To those that stopped out and got their mums for the year, we hope you enjoy them! If you're a first time mum grower and are not sure how to care for your chrysanthemum, go to our FAQ's page and scroll down to the mum care guide.
In Store
GingerGold
Molly Delicious
Gala
McIntosh
Cortland
HoneyCrisp
Wolf River
Yellow Bartlet Pears
Flemish Beauty Pears
Pick-Your-Own
Gingergold
Gala
Wealthy
Wolf River
McIntosh
Cortland
Macoun~ Soon
Empire~ 1 to 2 Weeks
Jonathan~ Early october
Harrelson~ Early October
Jonagold~ Early to Mid October
*these dates are estimates and actual ripening dates will vary*
Pumpkins, Squash, and other field produce...
We now have a wide selection of orange and specialty pumpkins along with pie pumpkins, gourds and other unique field crops.
We also have a wide variety of winter squash available. Types of squash include (but not limited to) Acorn, Butternut, Buttercup, Festival, Spaghetti, and Blue Hubbard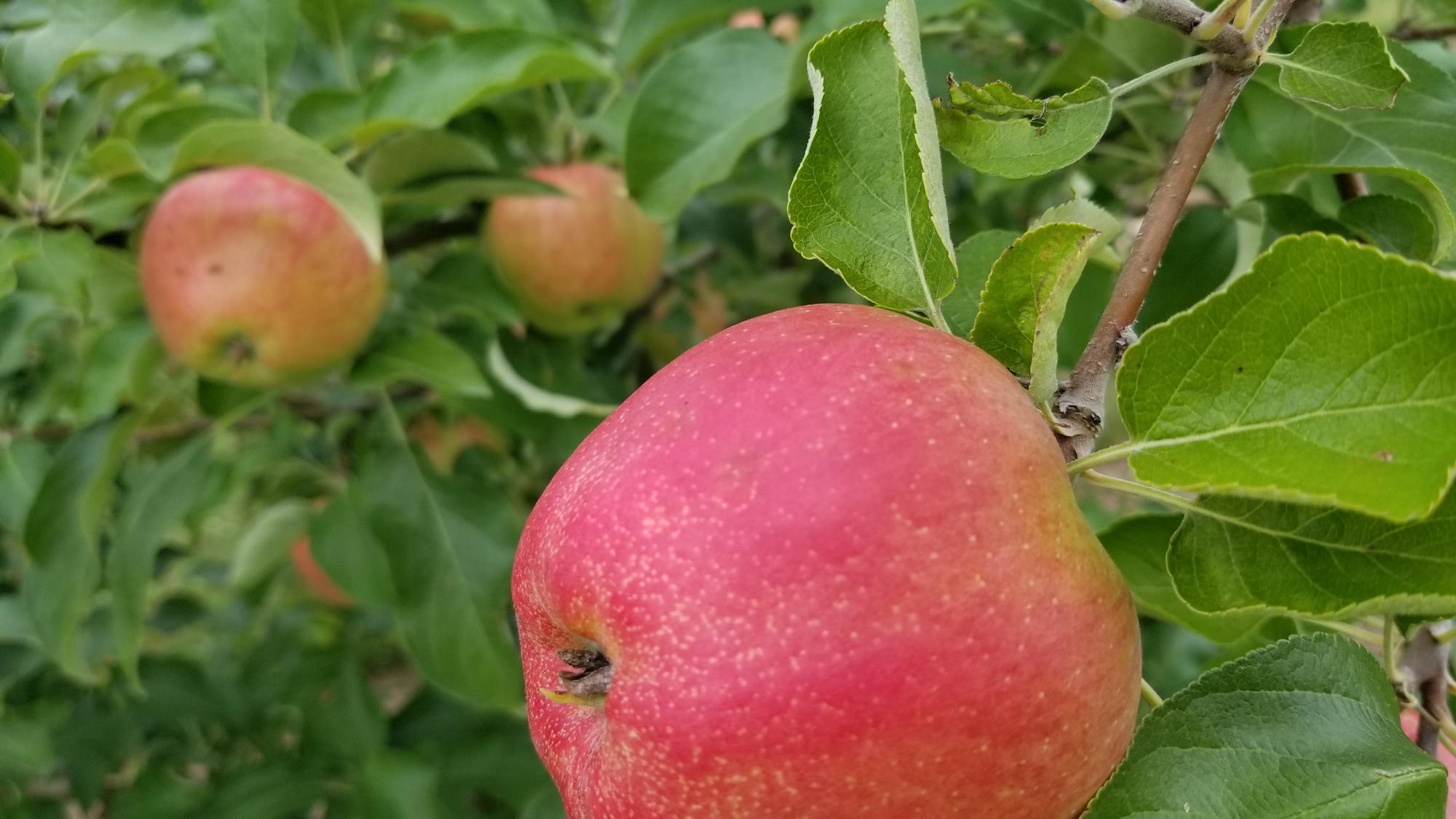 Honeycrisp
Honeycrisp are now available in-store! Our Pick-your-own Honeycrisp is currently depleted as we only opened up a limited number of rows for the first week. We will be oopening up the back half of the orchard starting October 1st.
Any Honeycrisp picked will be $1.50 per pound. All rows have been marked on the middle path.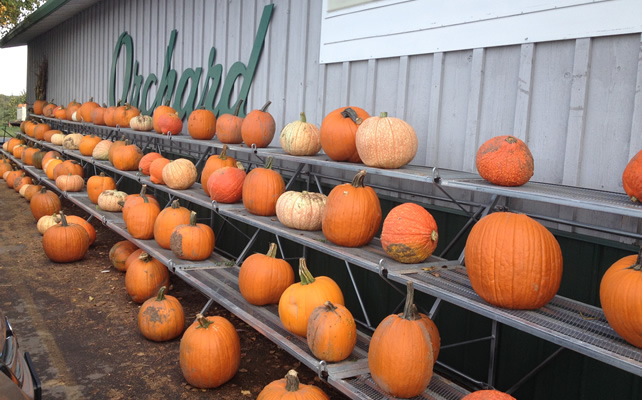 *Apples marked as Green/ Sour are not technically ripe but for those that like and apple on the sour side, you are welcome to pick your own. Please try one before you pick an entire bag.
**Apples labeled as Limited are still available but the quanitity available is low or running out or coming to the end of the season
Harvest Festival
Don't forget, Saturday October 1st is our annual harvest festival! Balloon tying, kids Games, and more. Festivities run from 10AM to 5PM.
Check out the fall harvest festival tab to see pictures from festivals past
Honeycrisp Pick-your-own
honeycrisp Pick your own is currently depleted and new sections will be opened up starting October 1st. PYO honeycrisp will likely not last for the entire season but we should have plenty available in store.